Publications by the academy, its research projects and institutes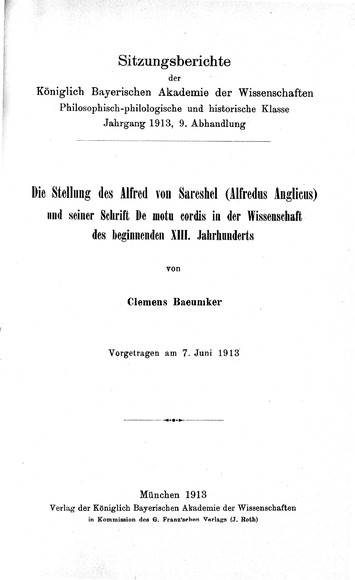 Baeumker, Clemens

Die Stellung des Alfred von Sareshel (Alfredus Anglicus) und seiner Schrift De motu cordis in der Wissenschaft des beginnenden XIII. Jahrhunderts

vorgetragen am 7. Juni 1913

Sitzungsbericht der Bayerischen Akademie der Wissenschaften

1913,9

BV008940291

1913, Verl. der Bayerischen Akad. der Wiss. u.a., München

64 S.