Annual themes
The theme for the Science Year 2016/2017 is Seas and oceans. You can find out about this topic and the people and organisations behind it here.
The Federal Ministry of Education and Research in Germany launched the first Science Year in 2000. Since then, it has chosen a host of different themes and disciplines each year, with topics ranging from physics through energy to demographic change. The Bavarian Academy of Sciences and Humanities joined the initiative in 2007 and has been organising its own events since.
Science Year 2016/2017: Seas and oceans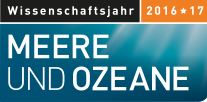 Scientists have been exploring oceans for hundreds of years. Yet these vast tracts of water remain a mystery to us and are largely still unexplored. Experts from the worlds of politics, science and other institutes regularly provide information on areas related to marine research. You can find out further information on current projects and the science behind this subject here.
Science Year 2015 - City of the future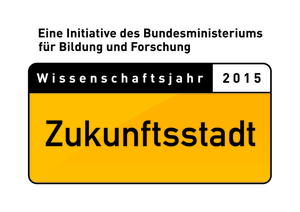 Most people on our planet today live in cities. After all, they have a lot to offer. And science and research can make them even more attractive.
Internationally renowned city planner Jaime Lerner summed up it perfectly when he said: "The city is not the problem. It is the solution." The theme of the Science Year 2015 - City of the future reflects this sentiment perfectly. Cities continuously evolve. And this makes them centres of innovation. They have the potential to be ecological, social and economic models of sustainable development.
Today, cities consume three quarters of all energy and emit 70 percent of greenhouse gases produced by humans. If we want to live in a sustainable world, we have to get city dwellers on board. And we can only do this through science and research. We have to develop solutions that meet peoples' needs. Which is why one of the key aims of Science Year 2015 – City of the future is to develop new forms of civic engagement that enable citizens to collaborate with members of the scientific community and help shape the future of the cities in which they live.
Science Year 2014 - Digital society
Digitalisation affects every aspect of our daily lives. Digital technologies are paving the way for new service models and developments in almost every walk of life. The way we live, communicate and obtain information has changed dramatically in the last 25 years through a revolution comparable only to the invention of the printing press. These developments harbour great potential but also stir up fears and raise many different questions.
Year of Science 2014: Annual themes
Science and research play an important role in digitalisation, helping drive and support the transition to a digital world. Research in this area no longer focuses exclusively on technological innovations and solutions. Economic, social and psychological issues are becoming increasingly important here too.
How can we shape the future of our digital society?
The Science Year 2014 looks at how digitalisation is changing us as individuals and society as a whole. It provides a platform for collectively discussing the key challenges that our digital society will face in the future. How can we protect our privacy? Will we soon be able to fit the entire knowledge of the world on a single hard drive? Is sharing the shopping of the future?
Link to events